welcome to far cry® arcade!
Welcome to Far Cry Arcade, where you can create, share, and play an endless selection of maps in player vs. player, single player, or co-op modes. Check out the Far Cry Arcade site to see the hottest maps, player leaderboards, and your Arcade stats.

FREE WEAPON SKIN
And when you log in to the Far Cry Arcade site for the first time, you will automatically receive this rare weapon skin!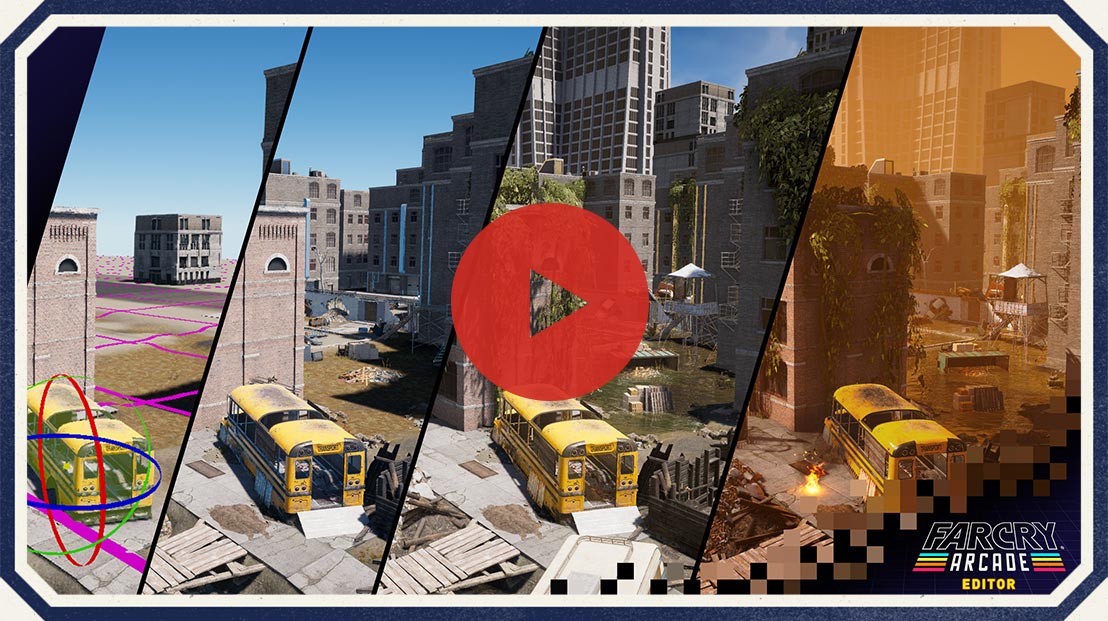 Far Cry Arcade Editor Manual
Did you know that you can build, play, and share your own custom maps in Far Cry Arcade? Check out these guides to learn how to make solo maps, 2-player co-op maps, and multiplayer maps for up to 12 players. Give it a shot!
© 2018 Ubisoft Entertainment. All Rights Reserved. Far Cry, Ubisoft, and the Ubisoft logo are registered or unregistered trademarks of Ubisoft Entertainment in the US and/or other countries. Based on Crytek's original Far Cry directed by Cevat Yerli.

Ubisoft, Inc. c/o Digital Publishing, 625 Third Street, San Francisco, CA 94107
Unsubscribe | Privacy Policy